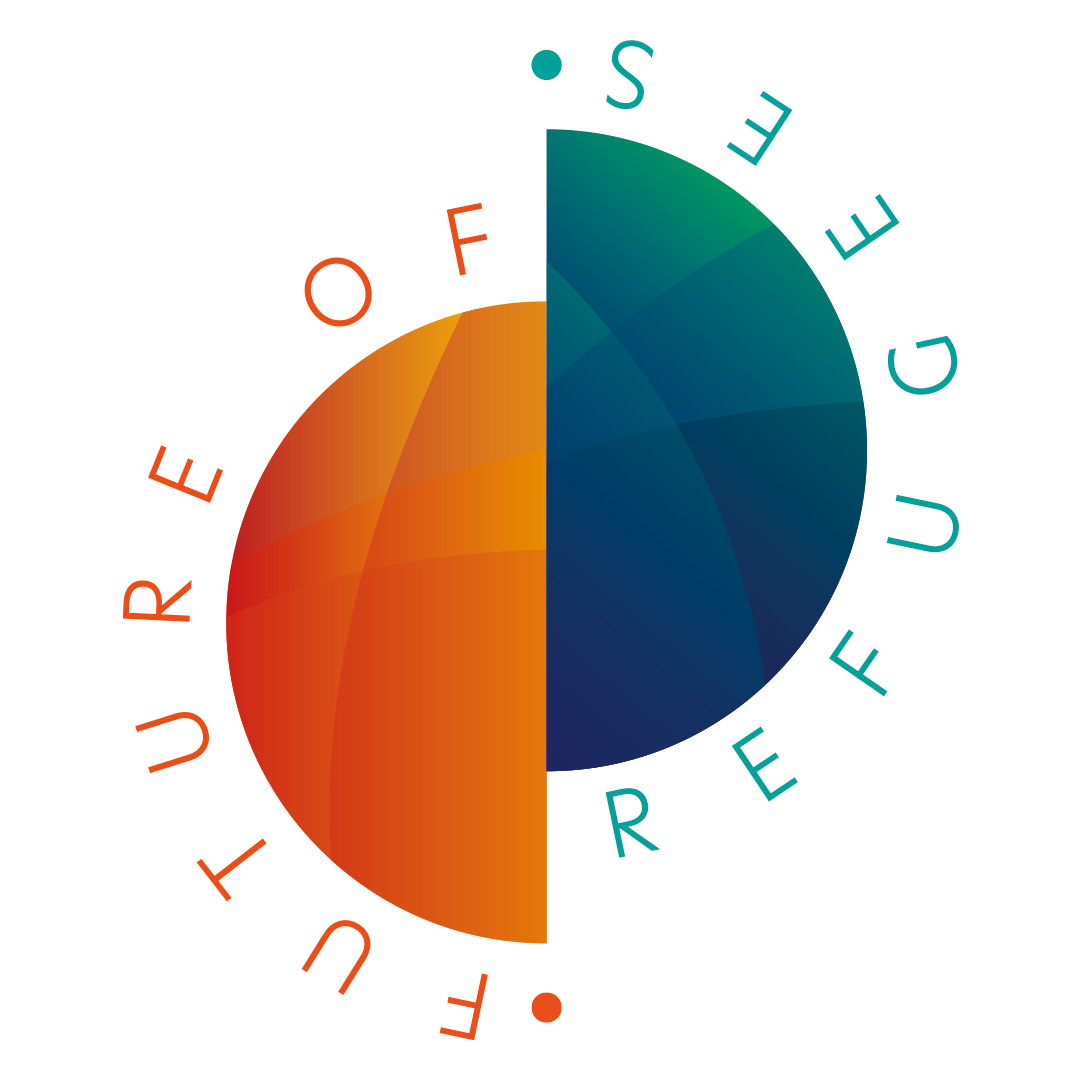 Introduction
Forced migration, which brings significant changes in an individual's life, is a traumatic event for those affected. This traumatic event negatively affects the mental health of migrants and increases the incidence of health problems due to post-traumatic stress disorder in migrants. Post-traumatic stress disorder and trauma exposure of individuals who have been exposed to forced migration differs according to personality type.
Aim
This study aims to determine the impact of trauma caused by forced migration on the personality types of migrants living in Turkey.
Method
The study was conducted with 2509 migrants who can read and write Arabic as a descriptive study. The data were collected using a descriptive questionnaire designed to determine the socio-demographic characteristics of the migrants, the "IFOMA Post-Migration Posttraumatic Impact Scale" to assess the stress they experienced during their migration process, and the "GADOT Personality Types Determination Scale" to identify the personality types of the migrants. The study data were analyzed using descriptive statistics, t-tests, and ANOVA tests.
Results and Discussion
The mean age of the migrants included in the study was 32.52±10.45 years. 50.1% (1257) of the participants were male, 37.5% had a university education, 52.3% were married, 59.7% had a middle economic status, 47.5% (1191) had no job, and 62.8% spoke Turkish. The majority of migrants had type 9 personalities (42.8%).
A significant difference was found between genders, educational status, marital status, employment status, country of origin, years of life in the country of origin, and psychological problems during the forced migration process of migrants in the study and all sub-dimensions of the Posttraumatic Stress Scale in the new settlements (Turkey). Female migrants are more affected than men in the sub-dimensions of psychology, physicality (somatization), and anxiety, and male migrants are more affected in the sub-dimension of social adjustment. Individuals with low levels of education have worse anxiety and social adjustment than individuals with high levels of education. It is an expected result that the psychological and physical effects and anxiety scores of migrants who have lost the most significant support with whom they share responsibilities, such as their spouses, are not exposed to the stresses and difficulties of the forced migration process, and their social adjustment is more problematic. It is believed that uncertainty about the legal status of Iraqis causes them greater anxiety than Syrian migrants. It is expected that migrants who report being subjectively psychologically distressed, mentally and physically impaired, have more anxiety and adjust less well socially. Even though the country they came to with immigration is a country they have lived in for many years, it is a different country with its own culture and order to which they are accustomed. Therefore, the longer they stay; their longing for their own country becomes greater. However, considering the length of stay of Syrian migrants in Turkey and the ongoing internal unrest in Syria, it can be stated that their return to their country is not possible, at least shortly.
Conclusions and Suggestions
It was found that the anxiety and social adjustment sub-dimensions of the post-traumatic impact scale were worse in the migration process and in the new settlement of the migrants who did not work in the study. Migrants who do not speak Turkish are more likely to be affected by the psychological sub-dimension of the posttraumatic impact scale after immigration than migrants who speak Turkish. Migrants who have psychological problems were found to have more psychological and physical effects, anxiety, and social issues of adjustment than migrants who do not have psychological issues. Migrants with all personality types were found to have different impacts on the migration process and the four sub-dimensions of the stress burden scale in new settlements. The psychological and physical (somatization) effects were relatively high for all personality types.
Recommendations for Policy Makers
Mental health screenings should be conducted to assess migrants' mental health and identify problems, and individual or collective psychotherapies should be provided for individuals with post-traumatic stress disorder.
migrants live together and communicate more with each other than with the natives. Therefore, the communication network between them is pretty strong. In the cultural structures of migrant groups, there is generally stigmatization of mental problems. The collective activities to improve the mental health of migrants may not be very effective in terms of the effectiveness of the activity. For this reason, individual activities should be prioritized in therapies and interventions planned for migrants.
At the same time, to overcome the language barrier, it may be recommended that therapists be proficient in the migrants' language or provide female professionals and interpreters when interacting with women in a gender-specific manner and provide male professionals and interpreters when interacting with men.
Studies should be conducted to measure and assess the cultural competence of health workers caring for migrants. Training should be organized to improve health workers' knowledge and awareness of migrant health.
Teachers and students should be sensitized to prevent discrimination against migrant students. Social and cultural activities should bring migrant and native children together and reduce mutual prejudice. This will help to ensure social adjustment.
Joint cultural activities in the cultures of the two communities should be organized to promote interaction between migrants and natives, and support should be given to activities that bring natives closer to the cultures of migrants.
migrants need to be aware of their characteristics to choose a suitable profession/job under current conditions. Knowing the personality types of migrants helps the institutions/organizations employing migrants to select migrants suitable for their job description. Choosing an occupation/job and/or employing migrants who are appropriate for their personality types will also contribute to the efficiency of economic investments such as job performance, job satisfaction, career development, employee training for job requirements, and equipment purchases. The overlap of migrants' personality types with the personality traits required for the occupation/job will increase individual productivity and job satisfaction. In particular, training migrants in vocational courses in areas appropriate to their personality types and employing them in this field will promote social cohesion.
In the context of lifelong learning, it can be proposed to organize social education programs to reduce the traumatic stress of migrants.
It would be beneficial to organize programs, activities, and training primarily targeted at young people, as social integration anxiety and psychological impact are higher, especially among young people.
Social adjustment is more problematic in young people than in older people shows that more attention should be paid to this group. Especially in young people, adjustment disorders can lead to the development of an antisocial personality and incompatibility with society, which can lead to substance use disorders, adjustment problems, mental disorders, etc., causing further problems. Therefore, these groups should be given priority, and supportive/protective measures should be planned.
It is crucial to conduct studies that analyze migrants' problems depending on the state, identify the risks, and take appropriate protective measures.
migrants with a low level of education experience more post-traumatic effects after migration. For this reason, it will be essential to increase the school enrollment rate of school-age migrants to prevent post-traumatic effects after migration. For migrants who do not go to school, it will be beneficial to implement literacy courses, Turkish language courses, information training for the country's health system, and access to health services.
It can be recommended to establish and develop psychological support mechanisms for migrants.
Recommendations for Researchers
Protection/prevention studies can be conducted by analyzing the trauma experienced by migrants in the society in which they live.
It is crucial to conduct studies examining post-traumatic stress and social adjustment, especially among young people.
It can be suggested to plan studies that evaluate the compatibility between migrants' personality types and their occupations and analyze the situation.
It is essential to draw attention to this issue as the studies on this topic are turned into scientific articles, and the problem is shared with the scientific world.
The extent to which migrants are exposed to trauma can vary over time. For this reason, it is useful to analyze the situation through periodic studies and determine the need for psychological help for migrants.
Intervention studies can be conducted to minimize migrants' exposure to trauma and promote their participation in social adjustment processes
Recommendations for Non-Governmental Organizations (NGOs)
The majority (47.5%) of migrants in the study reported having no occupation. Vocational training courses or certificate programs can be created for these groups so that migrants are not seen as cheap labor and can work in skilled occupations. It is believed that this will be an essential step in enabling migrants to work in skilled occupations, feel economically free, integrate into society more efficiently, and thus reduce their post-traumatic effects. In the planning phase of these vocational training courses for migrants, studies should be conducted to determine the personality types of migrants so that they can be referred to courses that match their personality traits. In this context, it is considered that non-governmental organizations can be effective, especially in promoting and disseminating vocational training courses.
Non-governmental organizations have an essential role in planning and implementing activities to strengthen migrants' psychological well-being, primarily by ensuring their social adjustment. It can be suggested that they carry out activities in this direction.
Since women are more affected psychologically and physically, it may be beneficial to organize programs for the psychological empowerment of women.
NGOs can help promote and disseminate the services offered by working with local governments.
In particular, NGOs will need to undertake projects that examine migrant problems and devise solutions, thus creating social awareness.
NGOs can address migrants' problems locally and seek universal solutions through international cooperation.
The average time migrants stay in the country is six years. They state that even after so many years, they still have problems with social adjustment. This may indicate that these people need assistance in social integration, social acceptance, and prevention of discrimination. To this end, non-governmental organizations can implement activities to prevent discrimination against migrants.
The psychological and physical (somatization) effects on the Post-Migration Posttraumatic Impact Scale after immigration are high for all personality types. Non-governmental organizations can implement programs and projects that include psychological support services for all migrants, regardless of migrant personality types. It will also be instrumental in providing health counseling for physical impact (somatization). This can be beneficial because, thanks to health counseling, migrants can learn what changes are occurring in their bodies and what symptoms mean.